Nature's Blessings and Unique Lifestyles
Kirishima Geopark is centered around the Kirishima Mountains, which straddle the prefectures of Miyazaki and Kagoshima. It was certified as a Japanese Geopark in 2010.
The Kirishima Mountains comprise more than 20 volcanoes of various sizes and present a majestic landscape. The land has been formed by hundreds of thousands of years of volcanic activity and boasts rich and diverse natural environments, while the local people have coexisted and intertwined with both the blessings and menace that volcanoes bring. Elsewhere, beliefs and cultures that were founded on admiration for these volcanoes continue to this day.
Kirishima Geopark is a place where visitors can learn about volcanoes and experience first-hand the lifestyles and cultures of people living at their base.
Experience the magnificent landscapes and natural sights formed by the volcanoes and the cultures that have developed at their base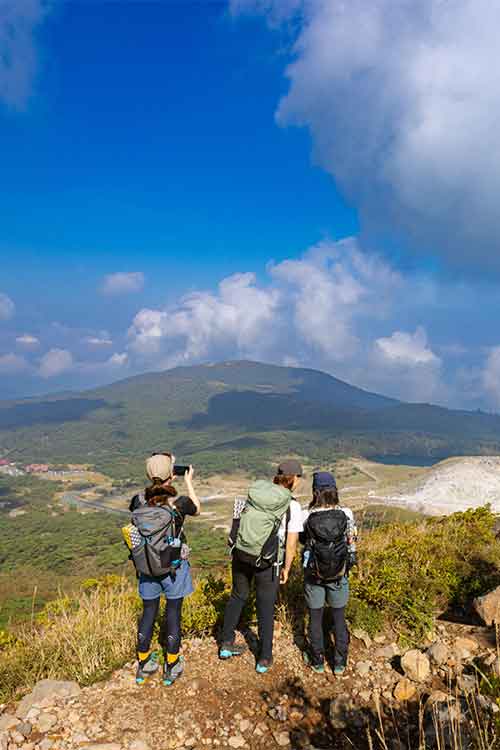 There are two main options, the Sangaku (Mountain) Routes, which feature mainly mountainous paths that showcase majestic views and diverse vegetation, and the Sanroku (Foothill) Routes, which tour a range of locations that demonstrate the abundant nature formed by the volcanoes and people's relationship with the land.
Building a Sustainable Kirishima Area